How to submit a purchase request / suggestion to the library
Students and faculty members may make purchase requests by clicking here or using the steps below.
Log into your library account
From the library's catalog (OPAC), click LOG IN in the upper right corner.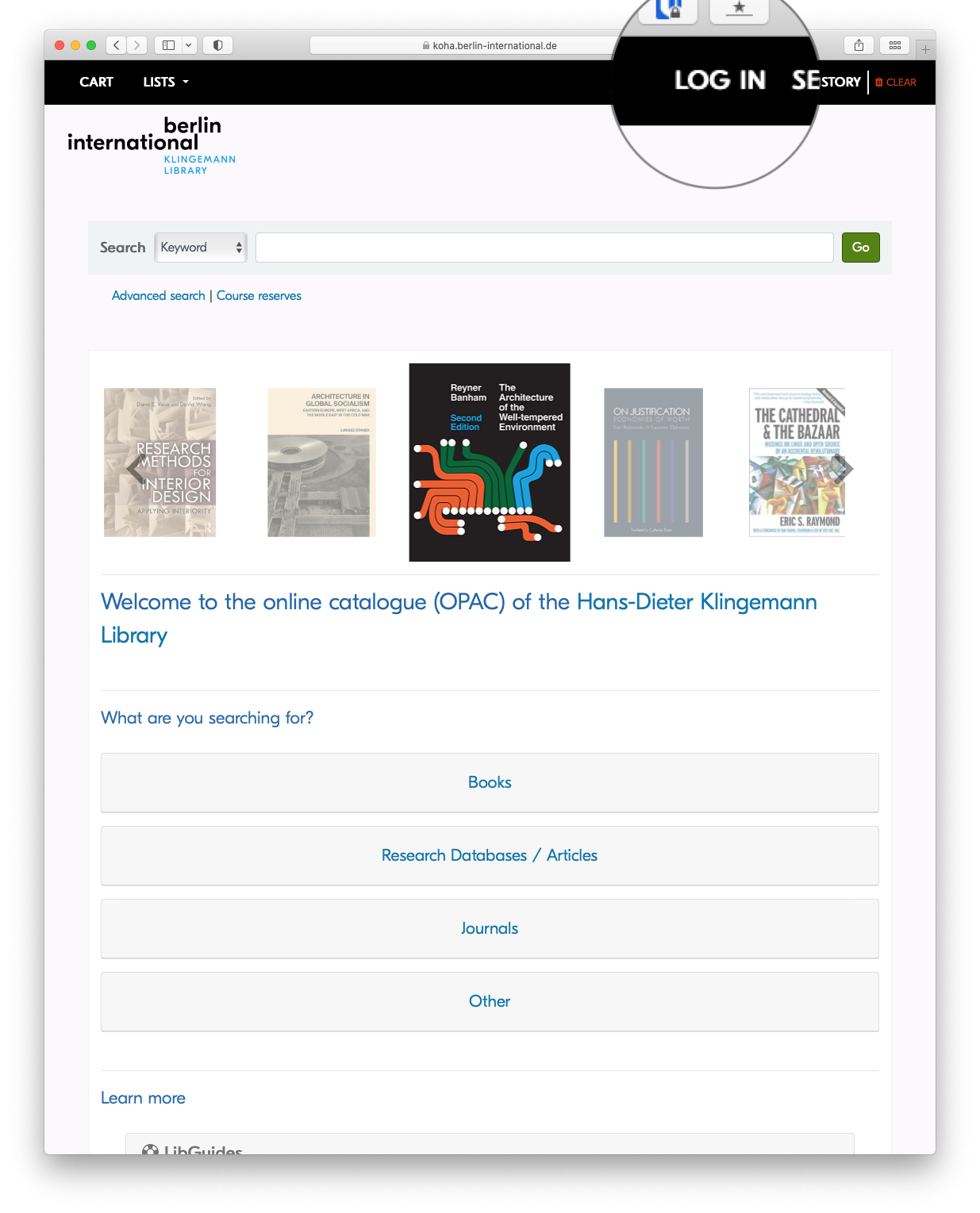 Once logged in, move to the next step. If you do not have a library account, click here to learn how to create one.
Select your purchase suggestions tab on the left 

Fill in information about the titles you would like to request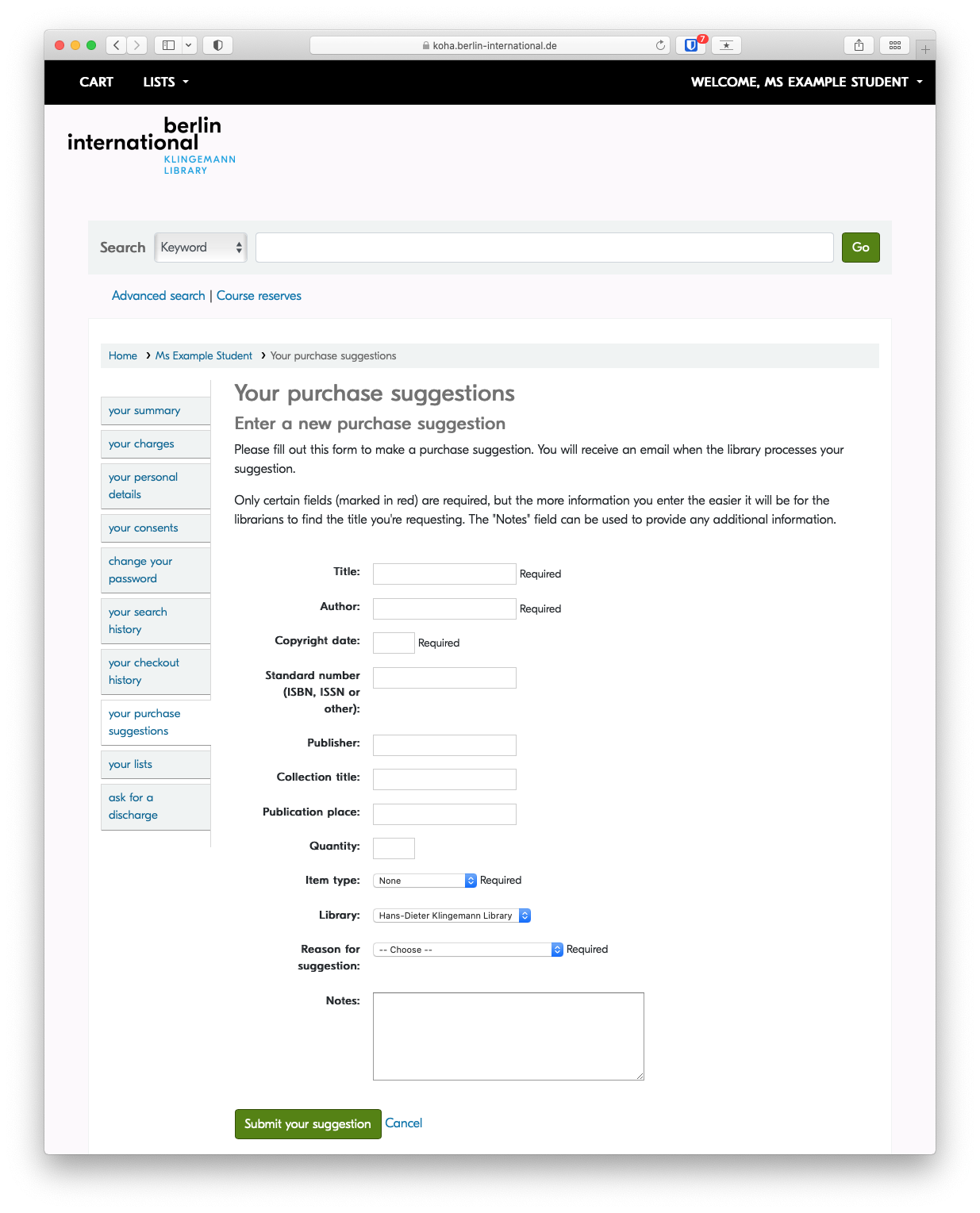 Orders usually take 1-2 weeks minimum, with older titles or ones from smaller publishers usually taking longer. You will be informed as soon as they arrive.